Get
Free

Product Catalog!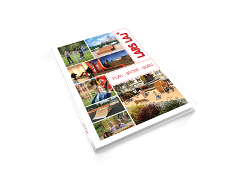 You can order a printed version of our latest catalogue by filling out the online form or download pdf version here.
Contactez-nous
Email this page to a friend
L'activité principale de Lars Laj est la production d'équipements de terrains de jeux pour les parcs et jardins publics. Avec plus de 40 ans d'expérience, nos produits et services se sont prouvés fiables et sont à jour avec toutes les normes de sécurité et les exigences de qualité d'aujourd'hui.
Afin de compléter notre gamme d'équipements de jeux, nous offrons une vaste gamme de lampes classiques, clôtures et portails, des poubelles et des meubles de jardin pour les espaces publics et privés.Pour obtenir plus d'informations, contactez nous par:
Lars Laj AS

Kildebrøndevej 48
2670 Greve
Denmark

 

Contact:

- tel. + 45 32 82 10 33
- fax + 45 32 82 10 66
- e-mail: larslaj@larslaj.com